A Vibrant sunset Wedding in Sedalia, Colorado
Nicole + Robert love each other...like, really love each other (photo evidence below...and above). I had such a great time shooting this vibrant, happy, love-filled wedding day in Sedalia, Colorado. And, this couple knows how to have a good time - their reception had one of the most epic dance parties I've seen at a wedding in a looooong time (shout out to DJ Manos for keeping it lively)!
Planning a wedding can be stressful. Planning a wedding when you are a doctor in residency - whoa! If Nicole handles being a doctor as cool and calm as she did her wedding day (which I'm 1,000% sure she does), she's probably the best doc around. Seriously, she was so chill (and gorgeous)...Robert is one lucky dude. Nicole + Robert got ready for their wedding day surrounded by their super supportive family and friends at a hotel just outside of Denver. Their friends and family were really amazing - they selflessly jumped in whenever needed to make sure the day was perfect in every way. Nicole's (now) sister-in-law styled her amazing hair (check out those flowers though), a close friend did her makeup, and Nicole's mom was by her side for every moment offering support in any way possible. They were all so excited for the wedding - it was adorable.
Nicole + Robert's first look was such an awesome moment. When Robert turned around to see his bride, she knocked his socks off! After this sweet moment, we snapped a few photos with the dramatic Colorado sky in the background and then, it was off to the church to officially become husband and wife. After the ceremony, the bride and groom were whisked away in the coolest vintage car. Next stop: Sanctuary Golf Course to party down for the wedding reception.
We grabbed a few shots of the bridal party on the golf course when we arrived. I was digging the vibrant blue bridesmaid's dresses - they complimented the gorgeous backdrop at Sanctuary and just really popped in the bridal party photos. Now that I'm thinking of it, every little detail of the decor was on point, from the table numbers to the gorgeous flowers, it really was a perfect day. As guests entered the reception and began to mingle, they were greeted by a table with portraits of their loved ones who were watching this happy day from above. It was such a sweet little detail and a great way to honor family members no longer with us.
Oh! Remember the dramatic Colorado sky from the first look? Yeah... those clouds made for an even more dramatic sunset and I knew I had to steel Nicole + Robert away for a few minutes to grab some photos with the iconic waterfall at Sanctuary under the brilliant sky (after a quick RAINBOW shot too!). The couple was gorgeous, the sunset was gorgeous and it made for some epic pics. I snuck the bride and groom back to their reception just in time for the first dance which started out as a traditional one, so sweet and tender, and then BAM! SALSA! Nicole + Robert killed it, and then the dancefloor was lit! It. Was. Awesome. The dance party that ensued the rest of the evening was rowdy and fun, and it was the perfect end to a joyful day celebrating the love of Nicole + Robert.
Cheers to you guys. Thanks for letting me capture your wedding photos. I had so much fun getting to know you, and I hope the years ahead are filled with as much happy love as there was on your wedding day.
Shout out to my 2nd shooter Tess Polivka for being awesome as always!!
Want to see more Colorado Wedding Photography inspiration? Click here for a quick link!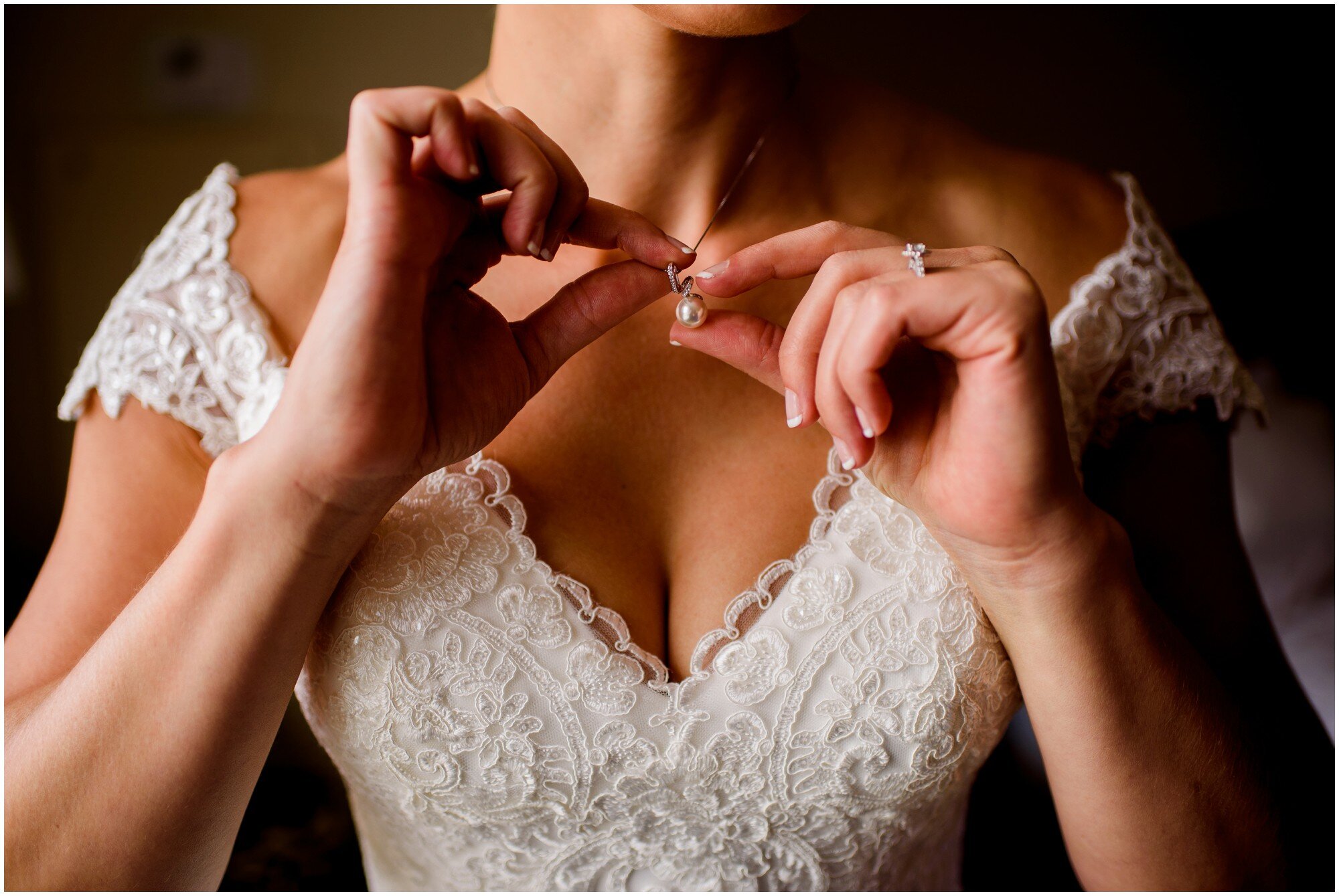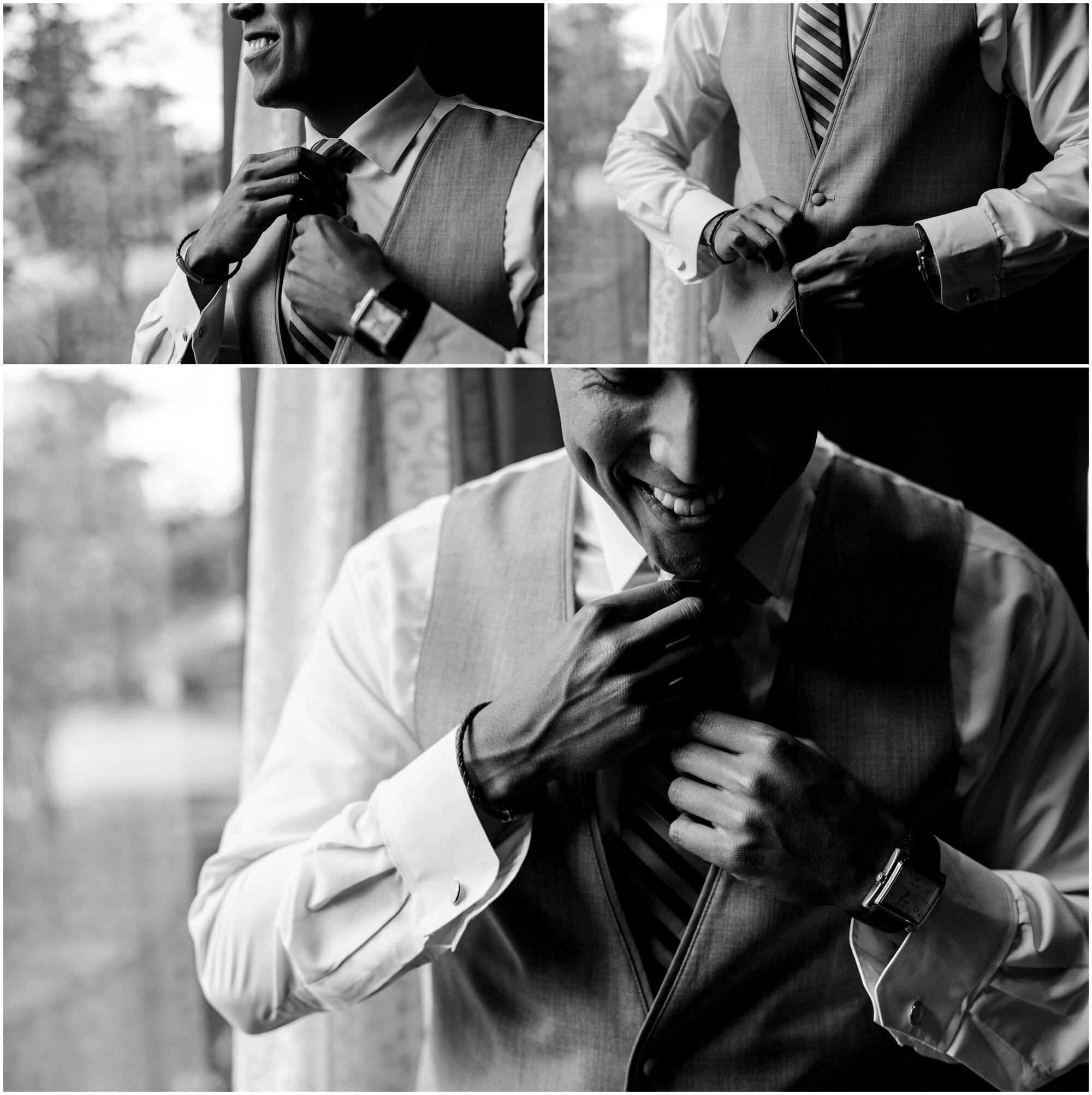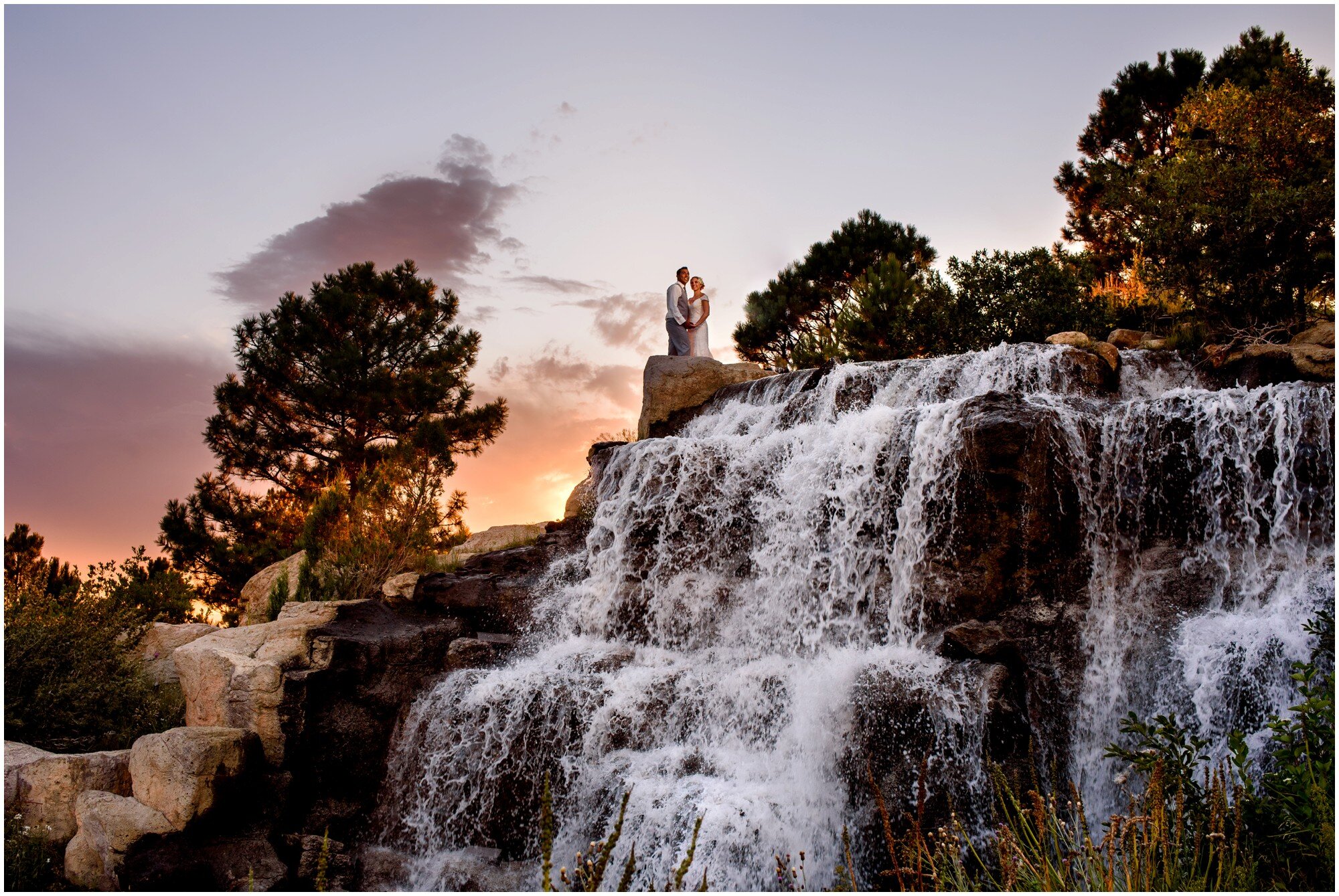 Special thanks to my fellow Colorado Wedding Photographer friends, Trent and Stacy Gillespie, who are close friends with Nicole + Robert. Thanks for trusting me to capture their gorgeous day while you celebrated alongside this sweet couple.
Ceremony | St. Andrew United Methodist Church, Highlands Ranch, Colorado
Reception | Sanctuary Golf Course, Sedalia, Colorado
Bakery | Lora's Donuts & Bakery Shop, Englewood, Colorado
Entertainment | DJ Manos (Jacob Sanchez), Denver, Colorado
Bride's Dress | Bridal Elegance, Colorado Springs, Colorado
Bridesmaid Dresses | D'Anelli Bridal Special Occasion, Lakewood, Colorado
Groom Apparel | Al's Formal Wear, Denver, Colorado